Your Wealth Care Specialist
Finally, a personal finance platform that can simplify your financial life after diagnosis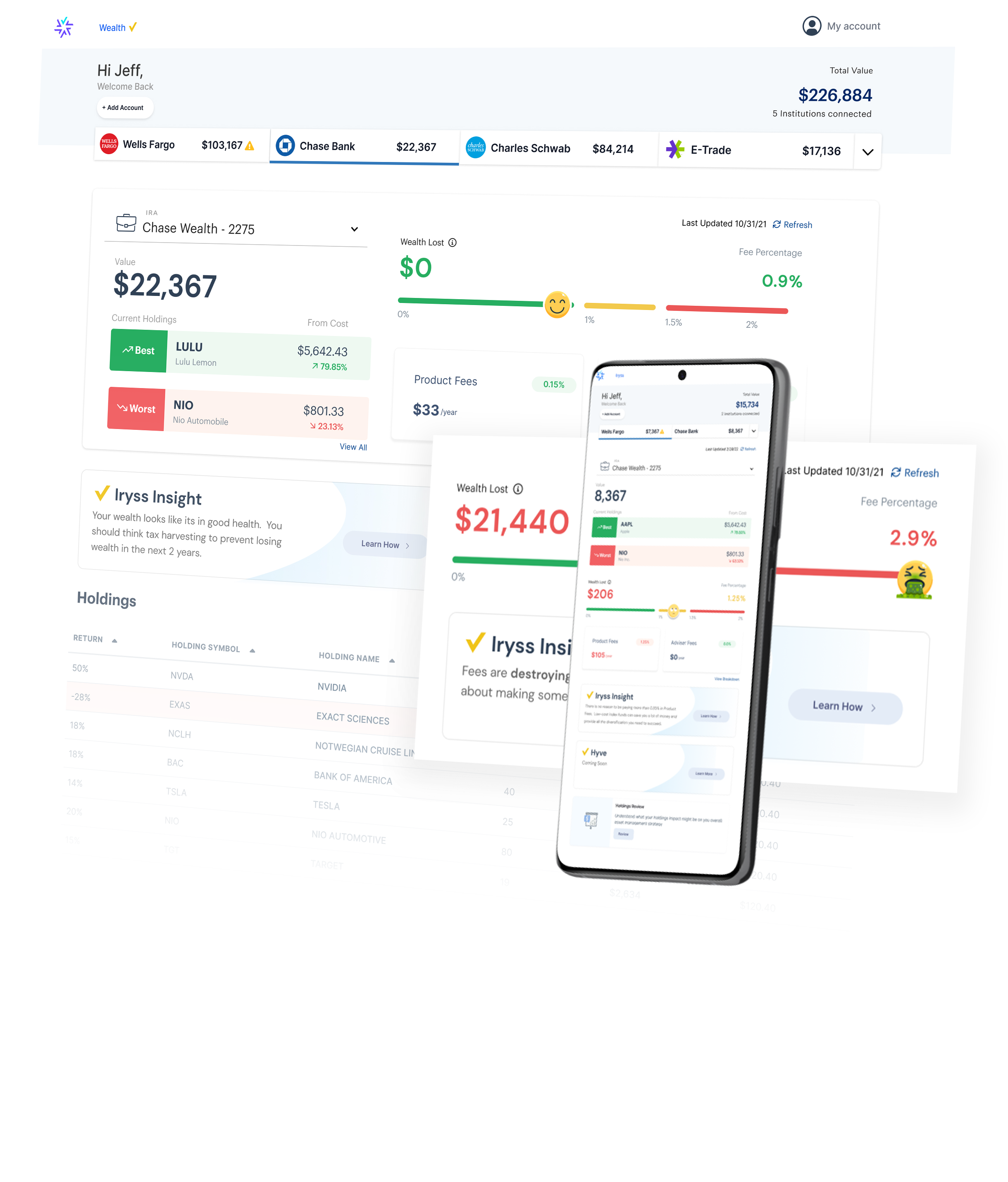 Why IRYSS?
Caring for your financial future in the best of times is challenging,
but it can feel impossible when diagnosed with a chronic illness.
How it works
We care about your financial health and want to ensure that you create and protect wealth for you and your family.
Financial Planning & Budgeting
Respects Your Data Privacy
We're launching soon!
Our vision is for everyone to have equitable access to a future without financial fear.
No jargon. No confusion. Just the best, most impactful financial guidance available.
People want to make better financial decisions, and you have the knowledge to help guide them in the right direction. Join our expert network to share your expertise for a fee, anywhere and anytime you choose.
Wealth Analysis APP
Get notified when
we launch our app
Analyze multiple investment accounts